Manufacturing
UltraPure International is a brand-independent ISO9001:2015 certified assembling company, located in Uithoorn, the Netherlands. The company is part of Indutrade AB, with Life Science partners across Europe: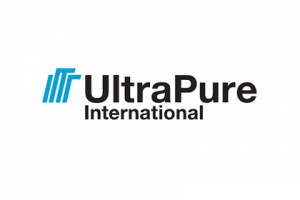 Our mission is to connect. Not only by building components together to a (single-use) assembly but also by connecting existing (single-use) utilities in our customer's manufacturing process.
The people within UltraPure International, as well as the partners, have a lot of knowledge about applications in the life science industry and single-use technology. We have over 10 years of experience building single-use assemblies in our ISO-certified cleanroom and hose assemblies in our white room.
Our broad experience and our strengths in custom design, flexibility and quality make UltraPure International a reliable partner to find the best solution for our customers in terms of reduction in time, risks and costs.
Custom Design
At UltraPure International we work very closely together with our customers. Our biggest advantage is that we can work fully brand-independent, also known as open architecture design. That's why we can assemble the components from all different available brands and meet our customer requirements. Because of this, revalidation of components in the process of our customer is not necessary. This saves a lot of time and costs.
By studying the current processes together with our customer we will determine the best solution for the assembly. This process starts by making a design on paper. When the design is approved by our customer, we will design a prototype. The final product will be defined when everybody is satisfied with the prototype.
Flexibility
UltraPure International is flexible in many ways. Because of our brand independency, we can be flexible in the development of the assembly. We are very open-minded in our conversations with our clients. We will advise our clients, but never push them to use certain packages, products or brands. We offer a flexible approach and stay in dialogue with our customers to help them in any way we can. For example, we offer custom labels and certificates and guarantee a quick response on technical changes or redesign of the assembly. Our brand independency allows us quick access to all products and brands. For this reason, we can offer our clients a short delivery time.
Quality
The pharmaceutical industry is known for its strict requirements when it comes to quality. That's why quality is one of our most important focus points. At UltraPure International, quality is expressed through three main points:
We solely use quality products from suppliers that are manufacturing components for use in the pharmaceutical industry for many years.
With the use of a white room and a minimum class 8 certified cleanroom, we guarantee to work as clean as possible.
The assemblies are shipped with a CoC of the assembly, including a Bill of Materials with all batch numbers and all the original CoCs from individual components. When applicable a Certificate of Irradiation is provided as well.