Single use assemblies are used in bioprocessing to reduce the risk of contamination and cross-contamination. They are also used to reduce the time and cost associated with cleaning and sterilising equipment.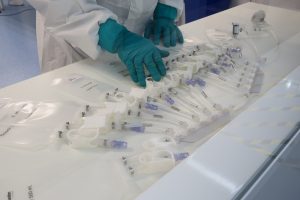 Single use assemblies are made up of various components such as tubing, connectors, filters, bags, and sensors that are pre-sterilised and pre-assembled and can be customised to customers requirements in our ISO Certified Cleanrooms.
Single use assemblies have become increasingly popular in bioprocessing due to their flexibility, scalability, and cost effectiveness. Single use assemblies also eliminate the need for cleaning and sterilisation validation, which can save time and money.