ESI Ultrapure is the Life Science division of ESI Technologies Group. We provide quality products and solutions for the bio-pharmaceutical industry in Ireland and the UK. We have built up a comprehensive Life Science portfolio with global manufacturers to ensure we are the perfect partner to support you locally. We can also leverage the European-wide Indutrade Life Sciences companies to fulfil customer requirements.
ESI Technologies Group have been involved in Single Use Technologies since 2005 when we launched the NovAseptum in Ireland and have been supplying Ireland's leading Bio-pharmaceuticals with Single Use assemblies since then.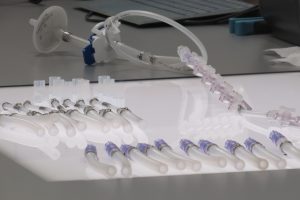 We have ISO Class 7 cleanrooms based in our Irish facility which specialise in single use assemblies. Our custom offering is specifically designed to meet our customers unique requirements. Efficiency and quality are priority in ESI, from turnaround times, flexibility of design, suitability to specific application, whilst ensuring the highest quality standards are kept.